Small Machine Room Passenger Elevator
Create broad space, fulfill wonderful splendor
Compared with the usual machine room, small machine room passenger elevator adopts the reasonable civil engineering layout, the machine room covers the equal area as that of the well. It saves the machine room space, reduces the outline influence from the machine room towards the constriction. It can adapt to the buildings which has special requirements towards the outline appearance. It not only cuts down the construction cost, but also is helpful to excite the inspiration of the construction designers to create the artistic buildings one after another.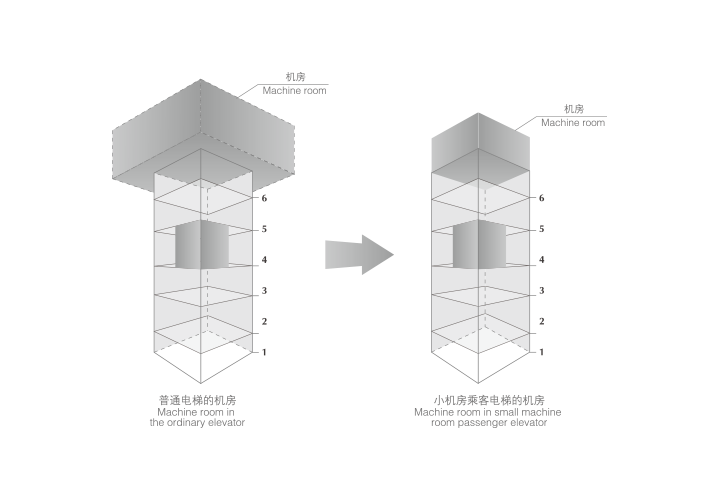 Machine Roomless Passenger Elevator

High-grade space, noble enjoyment
Machine roomless passenger elevator are acquainted with the environmental protection ideas. It saves the energy, decreases the consumption. It brings about the less construction area and raises the design freedom. It thoroughly shows the green humane characteristics.Compared with the equal bad rating geared lifts, it saves 25% of the electric energy and 10% of the construction area. FIINT elevator breaks through the premise of the machine room set forth by the traditional lifts, It supplies the infinite invention possibilities in the limited space of the modern architectures.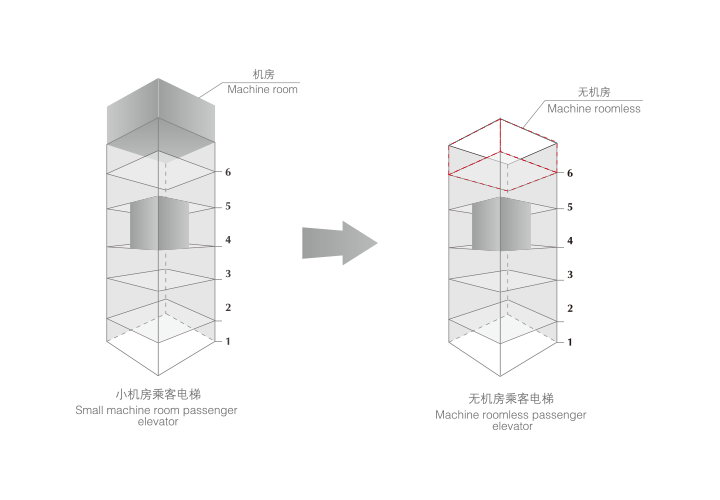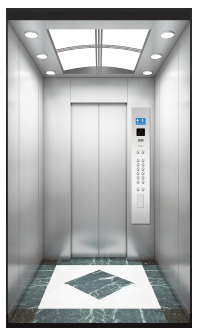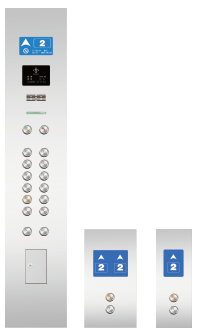 FYT-C01/FYT-Z01-2/FYT-Z01-1
Ceiling: Hairline stainless steel frame, with acrylic arch roof in the middle, LED lamp Car wall: Hairine stainless steel Car door: Hairline stainless steel
COP: Hairline stainless steel (blue liquid crystal display) Floor: PVC floor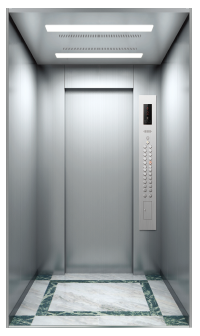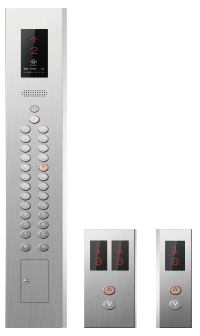 FYT-C02/FYT-Z02-2/FYT-Z02-1
Ceiling: Hairline stainless steel frame, with acrylic arch roof ,increase car space Car wall: Hairine stainless steel Car door: Hairline stainless steel
COP: Hairline stainless steel (dot matrix display) Floor: PVC floor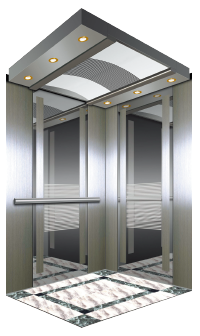 FYT-K003
Ceiling. Middle with image roof, side of stainless steel
floor with tube lamp for soft illumination design
Car wall: Mirror, etched, hairline
Handrail: St.St round-tube handrail
Floor: PVC marble pattern floor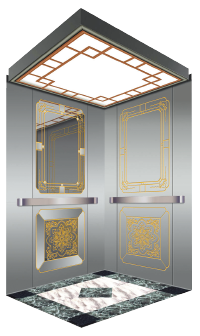 FYT-K004
Ceiling: Metallic paint frame, wooden frame, white translucent panel
Car wall: Mirror, etched, hairline, vibration, concave in golden
Handrail: Hairline St.St. flat handrail
Floor: PVC marble pattern floor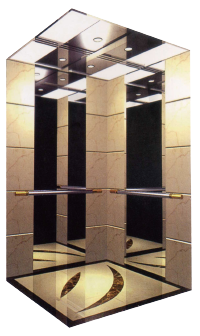 FYT-K005
Ceiling: Mirror stainless steel
Car wall: Middle mirror stainless steel, sides of marble veneer
Handrail: Round stainless steel handrail
Floor: Marble parquet floor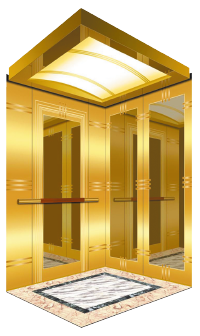 FYT-K006
Ceiling: Wide vaulted white transparent light board for soft illumination design
Car wall: Titanium gold, mirror, etching, hairline, vibration
Handrail: Single tube handrail, combination of round wood and titanium
Floor: PVC marble pattern floor